COOPERATIVA TRENES DEL URUGUAY
Our mission is to be an efficient third sector railway operator to provide passenger and freight services. There is a market for railway transport in Uruguay that is not fully served that needs excelence and service to the customers.
This is a PRIVATE project, started without any state subsidy.
TDU has identified several corridors in all the country where regional services can be provided. The creation of an integrated transportation system, connecting among them the small towns and those with the bigger cities (in several cases impossible to do by road) is positive from several points of view, like the economic one, to provide an efficient transport of people and freight, lowering costs and widening the options of the different towns. No less important is the energetic and environmental sides, because the railway uses less land for their tracks, the trains pollute less than trucks and buses and there are important fuel savings.
TDU has also propsed the reopening of several closed branches (repairing tracks) to operate in them passenger and freight services.
The Cooperative has the technical support of AIFFLA (International Latin American Railway Development Associatiation), a Switzerland cooperative.
Uruguayan railway network maps
Spanish Version - Versión en Español

Read the Guestbook
Sign the Guestbook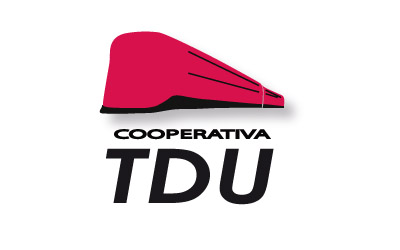 LINKS
Last update: 02.02.2011